Our engineers are there for you!
With our 3D CAD workstations, which are always up to date, it is possible for us to accompany your project right from the start or to enter any phase and finalize it.
Of course, we also handle complete projects for you: Based on your objective, we take over all steps in close cooperation with the producer.
We check whether your components are designed for precision casting, redefine the required tolerances and determine the material allowances for mechanical processing.
We revise your drawings and adapt the standards and specifications to the requirements for quality casting.
We will provide you with a precise definition of the savings potential!
Your advantage: You do not have to deal with detailed questions about the casting – just leave it to us.
Benefit from our great expertise!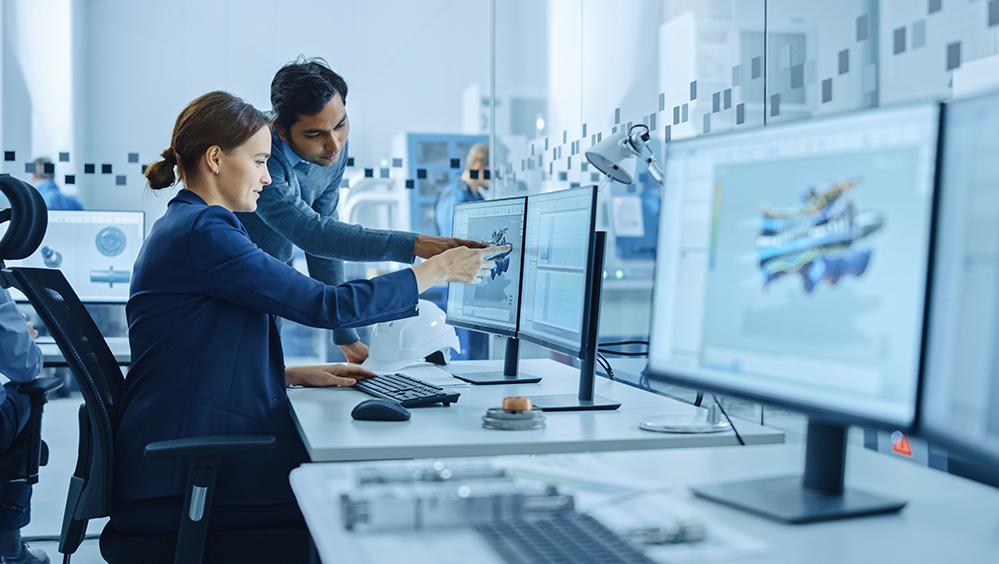 Your benefits at a glance
Our on-site employees ensure that your projects are handled efficiently, including production monitoring by our own quality assurance
We personally visited and qualified the foundries
You do all business directly with us! At German terms in euros
We only work with qualified workshops that have CNC machines
We take care of the insurance, customs clearance, packaging and deliver to the address of your choice
Low logistics costs thanks to weekly shipping of all pending orders to Bremen
CAD construction
The right CAD design is the basis for the ideal manufacturing process – both in 2D for the control and machining drawing and in 3D for the wax model.
The drawings contain all the necessary information in the mother tongue, but also translated into English. All standards and tolerances are listed in detail.
All of this is our competent service.
All you have to do is approve the drawing and we'll do the rest for you!
Contact us now!
Make use of our expertise!